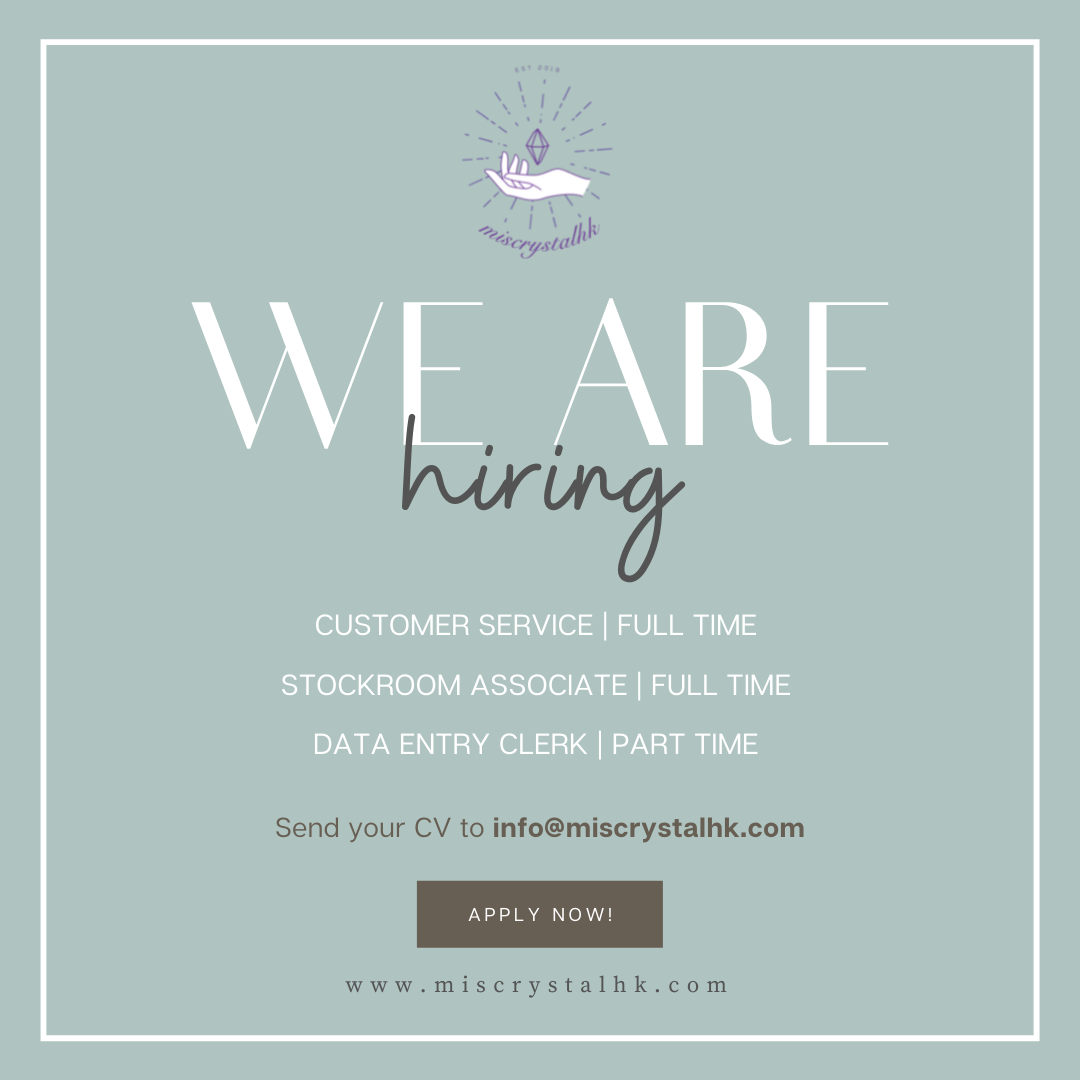 1. Customer Service
HK$14K-16K
- Provide quality customer services 
- Handle customer inquiry over the phone and online system
- 
Handle customer enquiries in an efficient and accurate manner
- Flexible availability – including nights, weekends, and holidays

- 
Experience in customer service is preferred
- Good command of Chinese and English
- Good telephone manner and familiar with PC applications 
Responsibility: 
- Assist in processing all inventory movements between store and distribution
- Maintains a clean, organized and efficient stockroom while adhering to company standards and safety requirements
- Ensure the product can be arrive on time and was well packaged
Requirements:
- HKCEE/ DSE or above 
- Experience to use POS system and MS Office

- Ability to kneel, stoop, climb ladders, use stairs, reach, pull and lift weights of usually 5-30 pounds. 
- Flexible availability – including nights, weekends, and holidays

3. Data Entry Clerk (PartTime)
Responsibility: 
- Responsible for daily data entry and document scanning 
- Assist in office ad hoc duties as assigned 
- Execute the assigned jobs within service standard

Requirements:
- HKCEE/ DSE or above 
- Able to work in fast-paced environment and under pressure 
- Able to understand and write simple English 
- Good knowledge of PC and proficient in Excel is an advantage 

- Overtime Pay 
- Performance Bonus 
- Staff Discount 
- Paternity Leave

Interested candidates should send a detailed Resume, including expected salary to 
info@miscrystalhk.com
.
All personal data collected will be kept in the strictest confidence and to be used for recruitment purpose only.